Here is the challenge for team Unity:
Since it's mid-winter for the Northern Hemisphere here in Round World, and most of us reside in that area, I thought we might all like a break on some beach, some where. Your Team Unity challenge (should you choose to accept it) is to create something tropical that the faculty might have encountered on Mono Island when they crawled through the bathroom window in the quarters of the Egregious Professor of Cruel and Unusual Geography.
Please earburn 3himmies when you post your project so that she can enter it in the Team Unity list.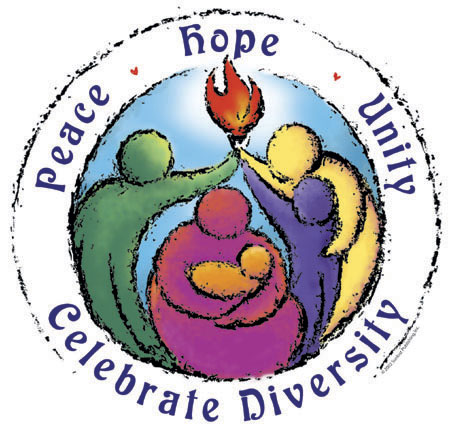 I looked up Unity and discovered the image above, which seemed appropriate for our team, we have new babies, we have the three witches with Tom John as he grows up……….
The word Unity means:
Noun
The state of being united or joined as a whole, esp. in a political context.
Harmony or agreement between people or groups.
As a team I feel we have a great deal of unity – we share an attitude to the game – we do not get overly worked up and we enjoy the challenges without too much stressing – we are in it for the fun and the knitting (and the cheese) and the points can fall where they may.
Let's see what we can come up with for the challenge – we need eight or more of us to take part for the team to get a score………..
Oh yes – what does Unity have to do with Susan?